The end of last year I spent a day in the Silicon Valley talking with a few venture investors and entrepreneurs to get a better sense of the current market. This pre-dated the raising of our B round, so the discussions were informal, and mostly with people with whom I had a pre-existing relationship. On the appointed day, I traveled from San Francisco down to Sand Hill Road to meet six different investors and two entrepreneurs. Here are random comments / takeaways from my chats:
Why SV VCs Don't Invest in Boston
I know that it's not that SV VCs never invest in Boston (e.g. CloudHealth, Cazena, DataGravity). But let's be honest: it's not exactly common. This is particularly surprising given our strong startup community, rich talent pool, steady influx of research investment, and top-notch university system. I also know I shouldn't complain, since the latest data from PricewaterhouseCoopers shows VCs invested almost $5 billion in the Boston area in 2014.
There were many reasons provided, with distance being the most common thread. Obviously the impact of distance on board logistics was raised, but other issues included being able to deliver value-add services remotely, the lack of an ecosystem in our backyard ("All the big tech companies are in the Valley"), and the higher likelihood a Boston company will sell to a strategic acquirer than go for an IPO. One investor summed up all of the above with the conclusion: the "bar is just higher for… Boston."
The Boston B Round Crunch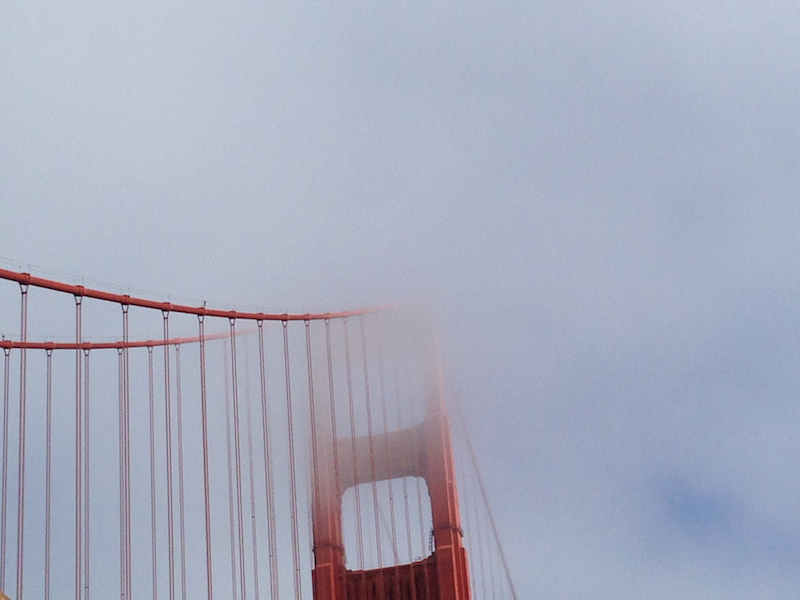 Over the last couple years there has been a lot of talk of a Boston B round crunch. The basic hypothesis is that the number of startups seeking a B round substantially exceeds the supply of VCs interested in making this stage of investment, making raising a B challenging for entrepreneurs. With only one local cloud management comp (Flybridge's B round investment in StackDriver), I wanted to get a better sense of whether this was true. The general feedback was that there was really no recognition of a "B round crunch" in SV, but that if this exists, it must be caused by a lack of A round companies with sufficient traction to justify getting a B stage investment.
Some days I wish I were on the other side of the table. ;)
SV vs. Boston VCs
I know, I know… but I couldn't help myself. Two of the investors I talked to had been VCs in Boston, and three others had lived in Boston at some point in their lives (e.g. HBS). The general answer / opinion from them: 1) the typical Silicon Valley VC is simply more aggressive than his/her Boston counterpart, and 2) there is more capital flowing in the SV. Yup, that's it. One also made the comment that "poor succession planning" has also hindered Boston venture capitalists in the last few years.
The Bubble
I made three trips to the SV in November / December and couldn't help but run into a steady stream of "bubble talk." Everyone seems to be convinced we are in another tech bubble, with the signs of it bursting to be found everywhere. I found this particularly odd since we don't really see many signs of anything but a healthy tech economy in Boston. But I suppose if we had WhatsApp, Instagram, Snapchat, Pinterest, and Uber in our backyard, we'd have to suspect something was not right. This was in part the inspiration around my post In Search of a Tech Bubble the end of last year.
VC Support Services
I had noticed an uptick in the last few years in the support services provided by Silicon Valley firms (e.g. recruiters, marketing services). I remember similar services at several Boston VCs during Dotcom Boom, but they quickly disappeared after the Bust. In asking about how this change to add increased services came about, I received a two word answer: "Andreessen Horowitz." I think our local OpenView Ventures might be the best at providing support services to their portfolio companies, and would expect this to improve across all VCs over time.
Last Thoughts
While my conversations back in November didn't produce anything directly tangible for my company, they did give me a much better sense of the market my company would encounter as we started our process toward raising a B round. They also served to feed my insatiable need to talk shop. But as much as I enjoy talking shop in the SV, I love living and working in Boston.
---
Related Posts: In Search of a Tech Bubble